VOLUNTEERS PREPARE RYAN FIELD FOR SUMMER SEASON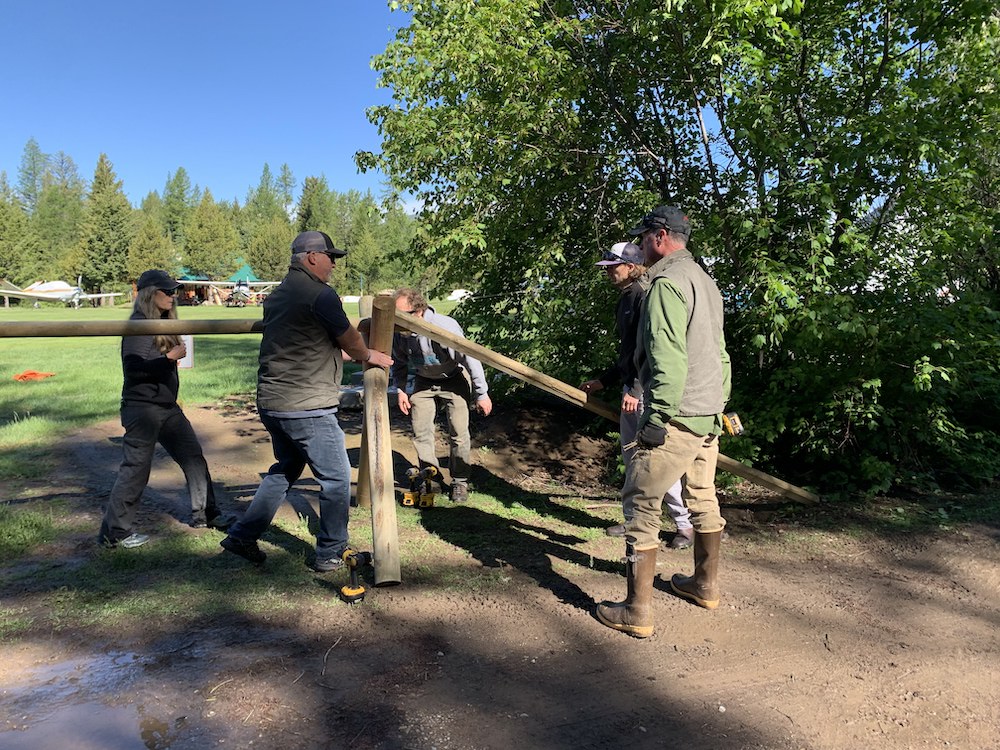 Approaching Ryan Field at pattern altitude the weekend of June 12-13, the place looked verdant and ready for mowing. As RAF Director Mike Perkins cut big swaths with the John Deere tractor, Mike and Nancy Hines mounted their pair of John Deere mowers, and expertly steered around cones, trees, tents, and tight places to finish the job on the runway and surrounding areas.

In all, 26 folks helped get Ryan Field, the pilot shelter, bear boxes, cabins, and grounds ready for the June 26-27 Fly-In and summer flying season. Please note: as of 6/23/21, Ryan Field fly-in registration is now full.

A crew assembled jack leg fence to keep vehicles off the runway, and chainsaws could be heard cutting trees that threatened the power line.

Workers did shifts at the business end of the log splitter and stacked several cords of firewood for summer use. The wood cookstove in the shelter rarely cooled off and a kitchen crew served hot lunch both days, and had hot water and snacks ready throughout the day.

The two cabins were occupied and were a welcome refuge from Friday night's heavy rain.
RAF Pennsylvania Liaison Andy Turner and his two boys came the farthest, and when the task to replace the windsock on top of the vintage drill rig came up, son Josh readily volunteered to do the work.

Volunteers had sealed the concrete barn floor recently but its interior is still under construction, with finish work remaining to be done.

For more information about Ryan Field, visit the Airfield Guide.
Submitted on June 17, 2021