VOLUNTEERS TEND TO AMENITIES AT BORDER CROSSING FIELD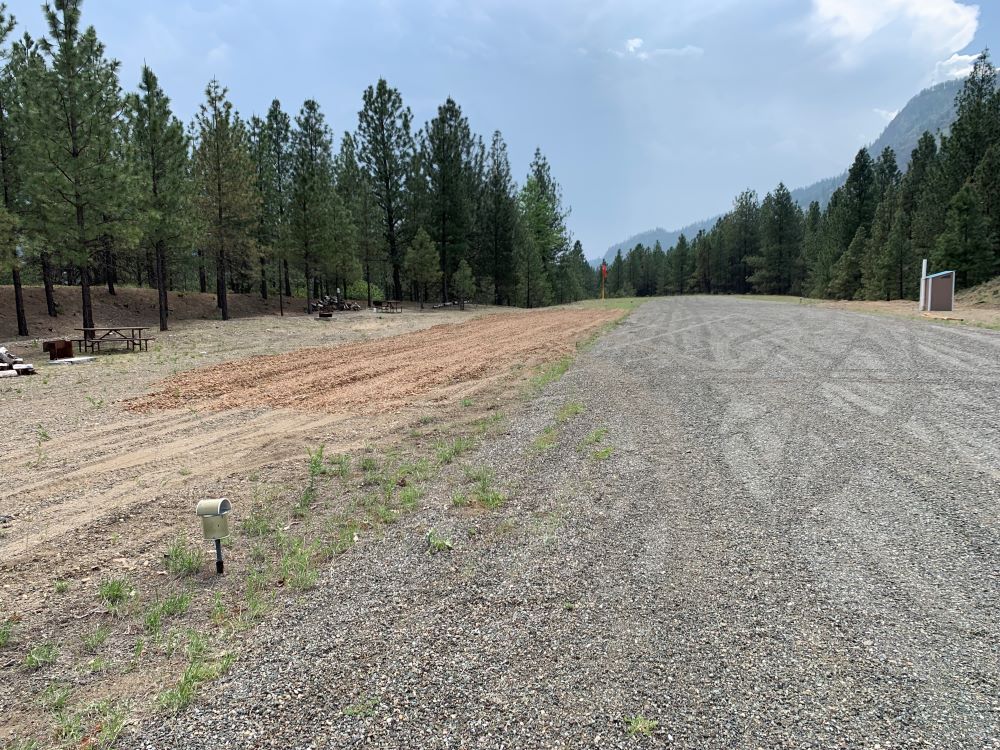 RAF Washington State Liaison Dave Whitelaw was awarded an RAF grant in April to preserve amenities and increase safety at Avey Field, (O6S) near Laurier, WA. Whitelaw's intention has been to tend to the field to keep it open. The funds provided for a new windsock, the re-setting of the outhouse on a new vault, and leveling new gravel where ground stabilization was needed.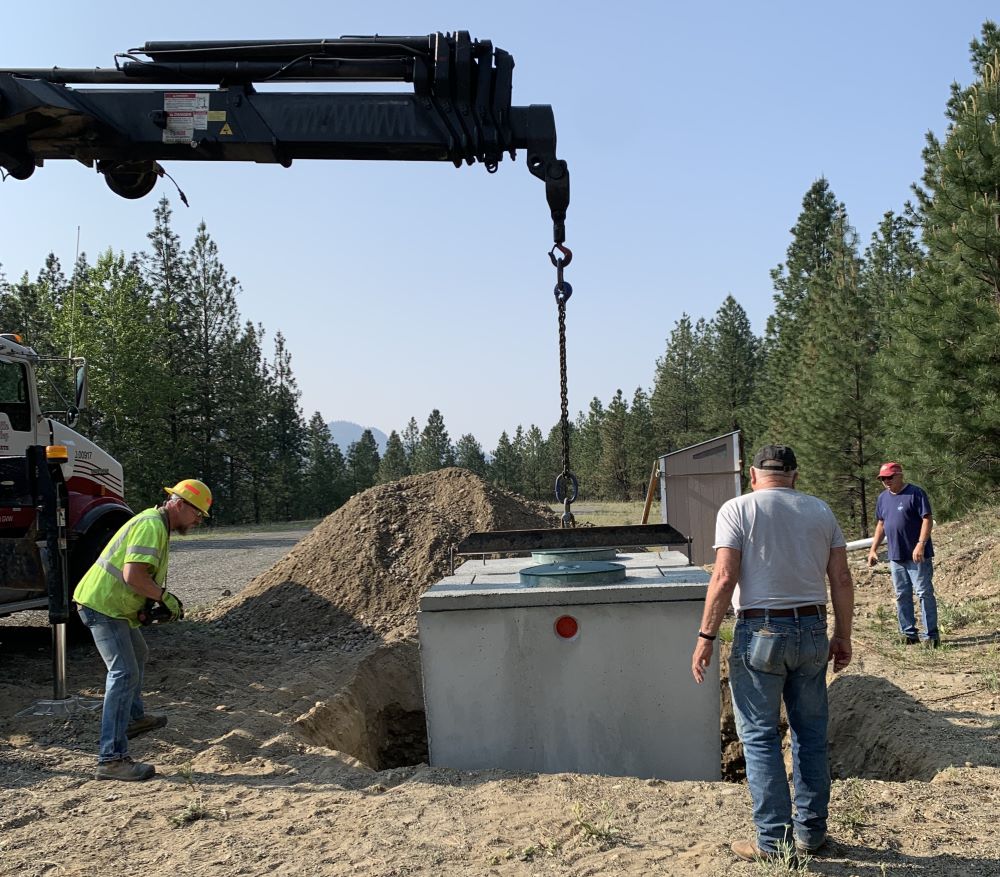 Each spring, Whitelaw organizes volunteers to trim the airstrip and camping area. On a recent weekend, four RAF volunteers and an excavator operator contributed two-and-a-half days of work. A new hole was dug for the outhouse vault, which was then set. The group then reset the outhouse building onto the new vault. They also set the new windsock pole and raised the windsock. R-2 Excavation hauled in 5 loads of gravel and spread it in the main parking area near the picnic tables to stabilize the soft sandy parking area. Additionally, the group added two more fire pits and one more picnic table to increase camping sites.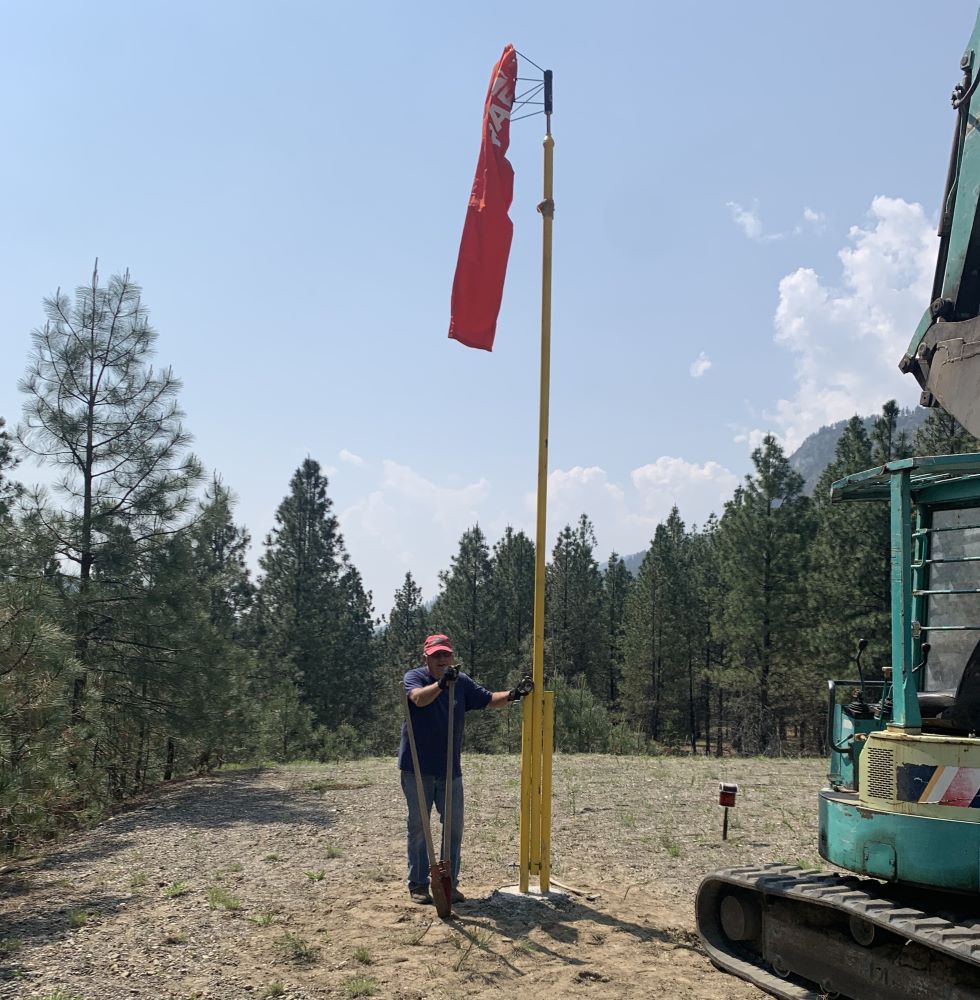 After their mower suffered a broken belt, the group used weed eaters to clean up the runway shoulders. Whitelaw said, "The runway and parking areas are in great shape along with the camping sites; firewood is abundant."
"Not only is Avey a convenient Washington-British Columbia border crossing, there's hiking and deer and turkey hunting near the Kettle River which can be fished," Whitelaw added. The field is privately owned and listed in AFD as Laurier-Avey Field. You may call Dave Whitelaw at 509-631-0623 or see the Airfield Guide for current information on Avey Field.
Submitted on June 7, 2023.