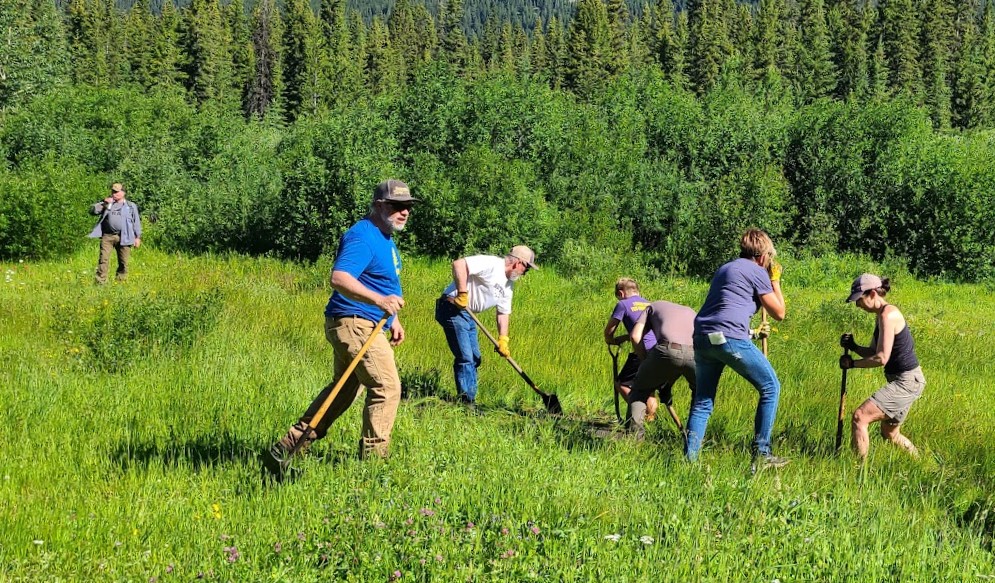 Preflight the plane, load up the gear, grab someone to join you, and head to the backcountry. The RAF is celebrating its 20th year in 2023 and we hope you are marking your calendar to celebrate with us all year long at this family reunion. I know what you're thinking — that family reunions are where all your eccentric relatives show up. Well, you are spot on with that one. We in the backcountry community were clearly that strange cousin the whole family talked about back then. But over the last 20 years we have matured and grown, now seemingly the folks everybody wants to meet and spend time with. Funny how that turned out.
To kick off this first month of our celebration we simply want to thank all of you. Twenty years ago when those original six sat around the campfire in the backcountry of Montana to talk about saving these special places they had one goal — save these airstrips. They really had no idea of the impact their idea would have, combined with a lot of volunteer help.
This is your RAF, driven by hard working folks all across the country who have become the RAF family. We work side by side, digging holes for outhouses, plumbing shower houses, mowing grass and yes, we build campfire spots. We fly, we laugh and then sit around that campfire under the stars and share our stories. Together, we have celebrated the births of children and grandchildren, weddings and graduations, and shared sorrows at the loss of loved ones. The RAF is our family, your family.
Yes, we have accomplished many things, and yes we celebrate those accomplishments — but we want to celebrate YOU because without the strength of family none of those things could have happened.
From Maine to Washington, Florida to Alaska and most everything in between. Let's celebrate the RAF Way by going flying, thanking a volunteer, patting one another on the back for everything these 20 years represent.
Enjoy this year, and when you look in the mirror with a little grin, remember, you are a part of all of this. Yup, you are that eccentric relative. Just saying!
John McKenna
RAF Chairman
Submitted on December 29, 2022.