WHAT'S COOKIN' IN TONTO NATIONAL FOREST?
"How many of you have had your Forest Service District Ranger camp out at your fly-in for two nights, play fiddle, and then serve dinner to your gang?" asks RAF Arizona Liaison Mark Spencer. Grapevine airstrip in Arizona's Tonto National Forest was the site of the recent backcountry camp-out. About twenty aircraft showed up and enjoyed the camaraderie and fine Arizona late fall weather. Indeed, District Ranger Kelly Jardine treated everyone to "an incredible" dutch oven chicken dinner complete with dumplings.
"Our relationship with District Ranger Jardine – and other Forest Service folks we've had the pleasure of knowing – shows that friendship is far better than conflict," Mark added.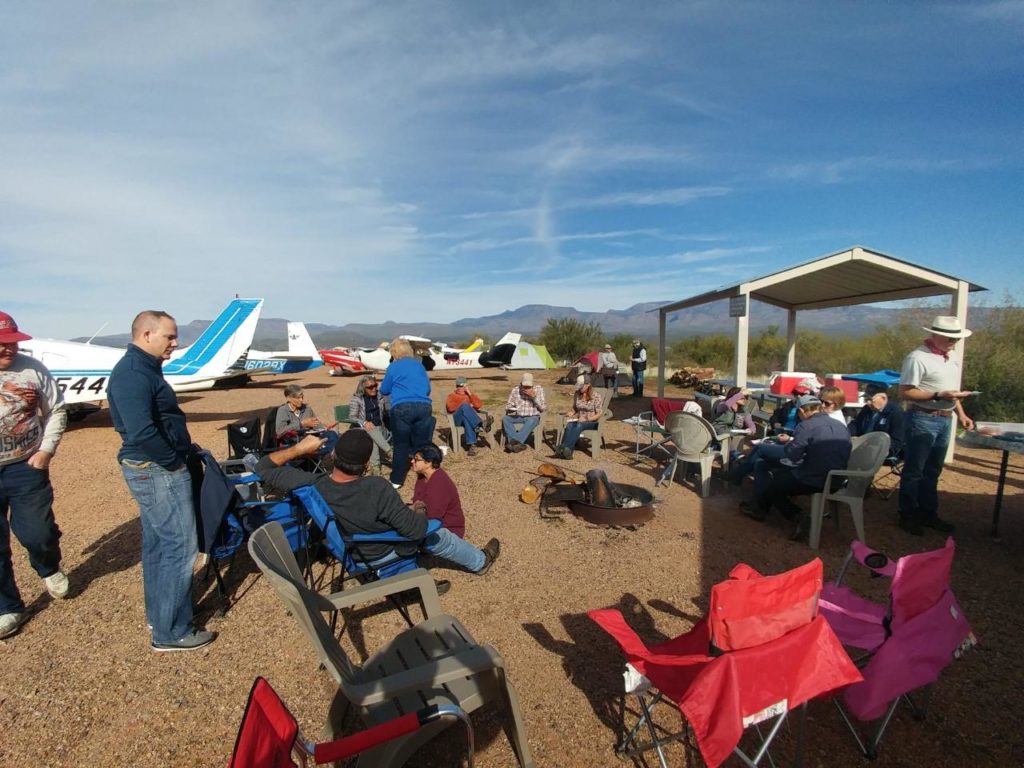 Submitted on December 21, 2014.