What's in it for me? Not only a legitimate question, but one typically asked. Sometimes it reveals the sincerity of a person when they ask that. Here at the RAF we often hear that question when dealing with land managers, vendors, and suppliers.
Volunteers may ask, and even that is fair. But you know you have a true supporter when you see them roll up their sleeves, say, "Put me to work," then set about digging in, never asking, "What's in it for me?"
Just recently the RAF family lost just one of those people. The RAF does not regularly publish memorials, tributes, or obituaries. However, there is always an exception and such a case existed with Lois Ellis who split her time between Texas and Montana with her husband Scott, an orthopedic surgeon, pilot, and RAF supporter, friend, and volunteer.
But why Lois? Because we came to know Lois through her work efforts during the Ryan building project. Lois was always the first to look for a job. The job didn't matter, nor whether she might get dirty. I can still see her sitting in the hot Montana sun painting doors for the cabins at Ryan Field. Her only request was for help rearranging her work, or to bring her a cold drink.
Lois was not a pilot herself but loved what she was doing because she simply wanted to make it better for others to enjoy.
By now you're probably wondering, why is Lois so different? It's because at a younger time in her life she was diagnosed with MS which confined her to a life of limited mobility and eventually a wheel chair. She did not ask for this disability, nor did she let it define her or limit her ability in ways she could control. Trish often said, "When I look at Lois, I never see a wheel chair. I only see an awesome lady who is willing to pitch in and help."
Lois reminded me that much of the work of the RAF is not about any one of us. It is for all of us. Lois simply found joy in helping, and being around people, doing it with purpose and a smile.
So next time you get asked — or find yourself asking — "What's in it for me," perhaps Lois might pop into your thoughts and you'll find the right answer.
If that answer is to do it for others without regard for self, then I know that will keep the smile on Lois's face.
-John McKenna, RAF Chairman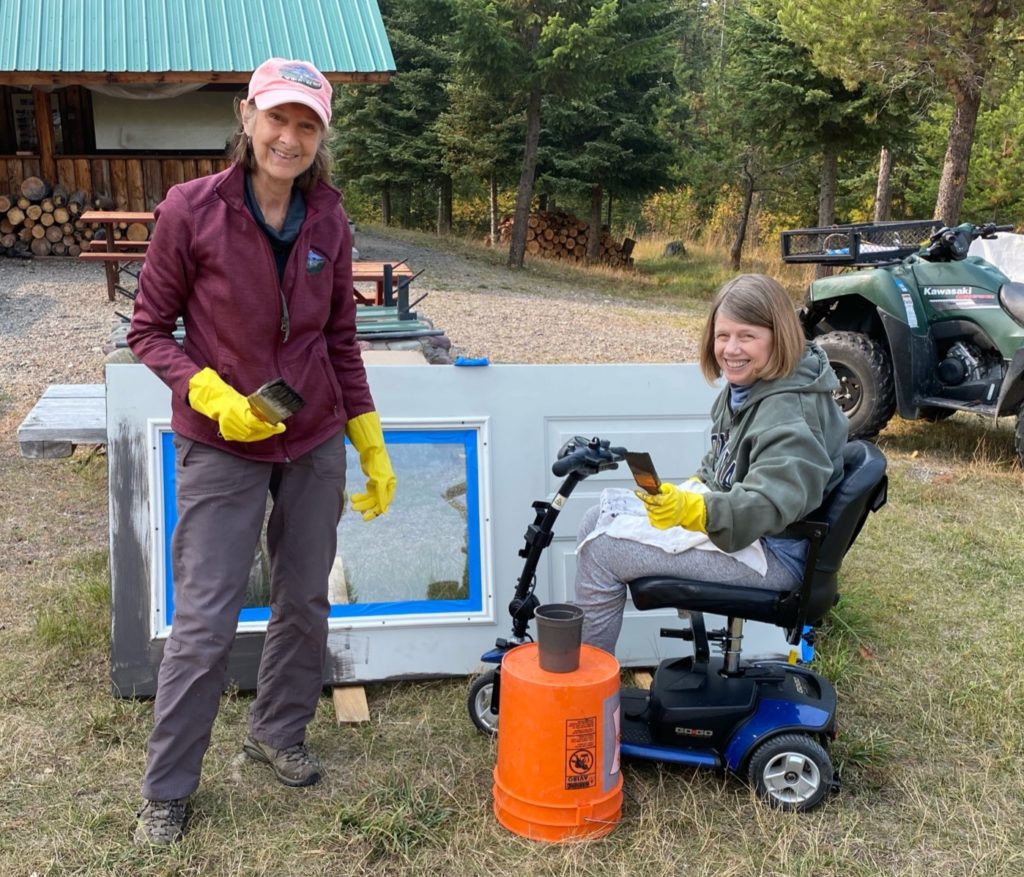 Submitted on May 5, 2023.