WISCONSIN- BRATWURST PARTY FUNDRAISER A SUCCESS
Wisconsin State Liaison Jeff Russell hosted the traditional "WFO" Winter is Finally Over (or something to that effect) hangar party May 21 at his hangar in Middleton, WI. While this is the third year of this annual gathering of local aviators and friends of aviation, it is the first year it included an RAF fundraiser.
A native of Sheboygan Wisconsin, Jeff served up his specialty, Sheboygan bratwurst on Sheboygan hard rolls. Earlier that morning, he made the 90nm provisioning flight to Sheboygan – known as the "bun run" – to pick up the fresh-baked rolls. The evening featured picture perfect weather and a full moon. Well over 130 partygoers had a great time enjoying delicious food, some adult beverages, and live music. The fundraiser was a success with over $1,400 raised and 20 new RAF members signed up.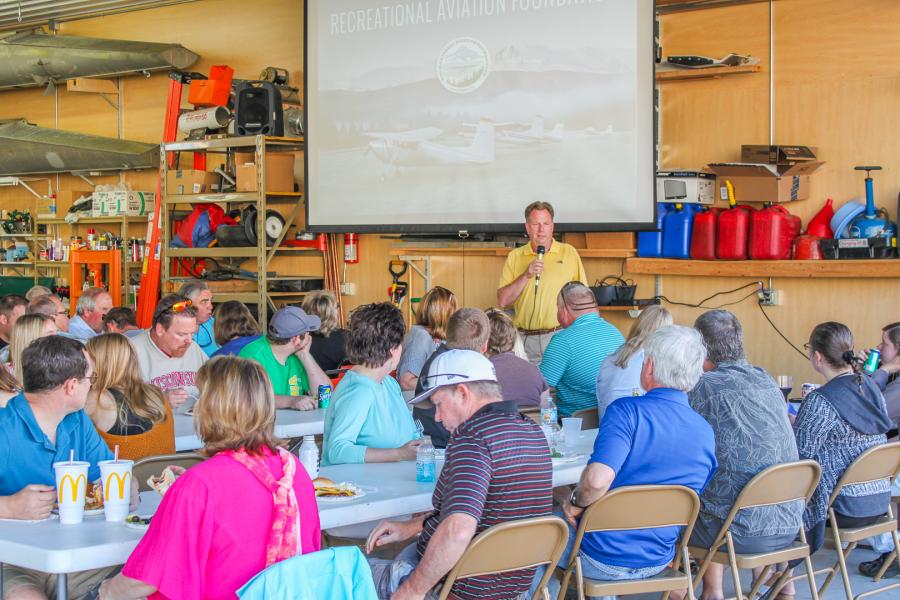 Submitted on May 24, 2016.