WORTH THE READ: MARK BAKER GUEST EDITORIAL
Our many RAF supporters have such vast and varied experience, and we're capturing some of their words of wisdom to share with you. This month's guest editorial is from Mark Baker, President of Aircraft Owners and Pilots Association.

There are many thousands of pilots in this great country, flying millions of miles each year to many thousands of great destinations — near and far, big and small, paved and rocky. And, still, we treasure the fact that we're a close-knit community. When we meet up with fellow aviators, we're all among friends.
The general aviation community has a shared interest in not only pursuing this great passion we have for flight, but protecting it and, together, ensuring that our freedom to fly is never threatened and remains open. We are more powerful when we come and stand together as partners.
Partnership is a key word for AOPA. Not only do we appreciate our members, who allow us to do what we do, but we treasure the relationships we have with a variety of organizations — all under the banner of promoting and protecting general aviation. Whether it's our business partners and advertisers, fellow general aviation organizations, type clubs, and those with a special mission — like the Recreational Aviation Foundation — we stand strong as one.
Our special relationship with the RAF is a prime example of how two like-minded organizations come together to protect this shared passion. We're like-minded about access, passionate about safety and diligent in ensuring that generations to come are able to experience the exhilaration and freedom of being above it all. We bring different experiences and skills to the table, but they all meld as one when safeguarding general aviation.
While formally founded 20 years ago, I know the mission of the RAF — to preserve, improve, and create airstrips for recreational access — is something that dates back to the early days of aviation, in the true spirit of adventure and discovery. The RAF is an extremely important player in making sure we can continue to explore through the air.
The RAF was one of the first groups with which I forged a bond when I became the head of AOPA nearly a decade ago. I still remember that special Southwest fly-around when I saw first-hand the passion and camaraderie of the RAF. I have always had a special place in my heart for backcountry flying to remote locations, having taken a variety of airplanes from one side of this nation to the other — to the Rocky Mountains, Alaska, the Florida Keys, Pacific Northwest, Northern Wisconsin, and so many points in-between. I'm sure that many of you reading this have seen me with my revered Super Cub in one of the special places in which the RAF focuses its work.
The RAF quickly showed me that it was the leading voice and force in keeping access to all of these special places, and more, open to all of us. Not all of us across the country understand and appreciate what general aviation brings to our local communities, in terms of economic impact, jobs, and the ability to pursue something uniquely American. The RAF has stood tall and firm, ensuring we have access to so many airstrips in many special locations.
Simply stated, the RAF gets things done. And done well.
I became fast friends with a group of important folks at the RAF, such as John McKenna, Bill McGlynn, Tim Clifford, and many others. Since then, the RAF has become an important partner — to both myself as an aviator and to AOPA. There are so many special people at the RAF, its leaders and all of the volunteers I see at events and amazing locations. I know when I see those orange shirts, that I, and all of general aviation, is in very capable hands.
Great partnerships happen when people and organizations are aligned in their values and mission. While many of us consider our flying to be play, there is a lot of work that goes on to protect this play. The RAF truly defines the mantra of work hard, play hard.
I look forward to seeing many orange shirts in 2023 and in the years to come.
Mark Baker is the President of Aircraft Owners and Pilots Association.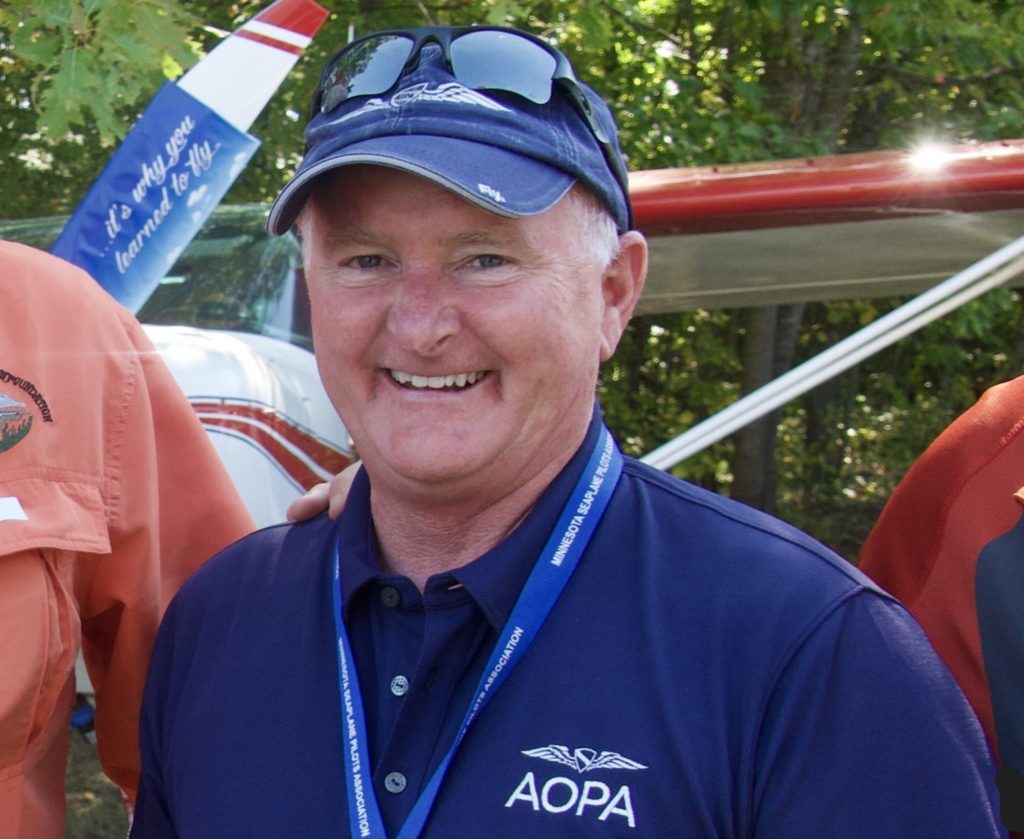 Submitted on December 28, 2022.