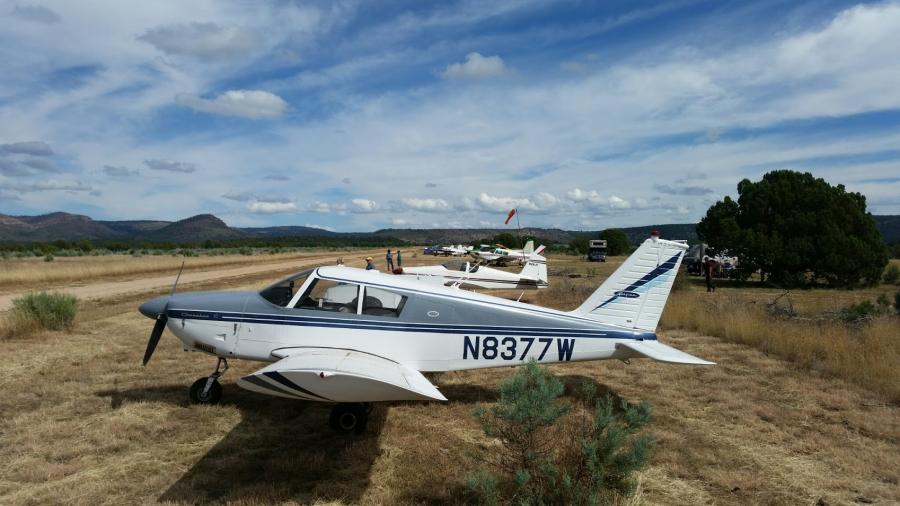 Well, maybe not exactly international, but with 25 aircraft, including a brand spanking new Cessna Caravan and 50 plus people, anyone would have wondered what was going on at the USFS Pleasant Valley (24AZ) airstrip this weekend. When the USFS reached out to the aviation community to ask for volunteers we thought eight to ten volunteers showing up would have been a success, but thanks to our willing and eager aviators we were able to staff four separate work teams on Saturday morning and after receiving instruction from USFS Range Manager Doug Ruppel and Recreation Technician Gary Lollman, we were off to clear brush, make fence repairs, and even build a new field gates near and around the area. I felt like a greenhorn working with Mike and Jim, two long time and professional rancher/pilots, and learned some skills that will prove useful around my little spread here in Cochise County. I think every participant felt privileged to work side by side with our hard working USFS personnel who set the pace for us.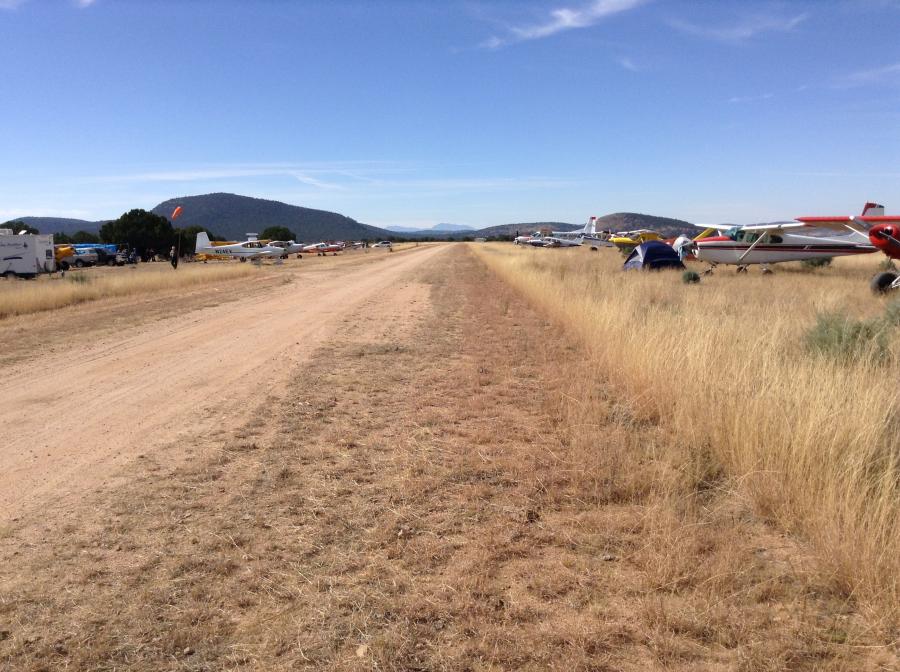 It wasn't all work and no play as we made our way back to midfield for lunch at Diane's kitchen, that's Diane Wisda, and her willing assistants who set up a shade and set tables for lunch. Diane's famous sloppy joe's and beans were served, and man they hit the spot! Diane tells us over 40 people were served. After lunch it was time to give locals a bird's eye view of their little town and the surrounding country side. I lost track, but I think we managed to get a dozen or so locals up in the air, and I know everyone will remember little 8 year old Iona and here irresistible smile. The Hunt family also showed up in force, and offered to help us out with some materials to fill some developing ruts at the east end of the airstrip. We were even joined by District Ranger Kelly Jardine from the Tonto Basin District and our beloved Grapevine airstrip.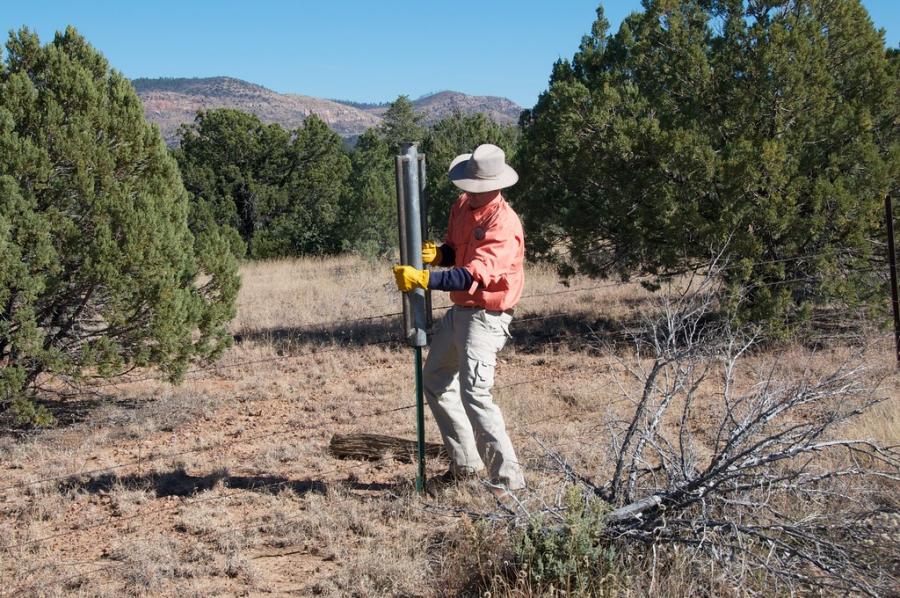 After relaxing around the campfire for a couple of hours, it was off to town for dinner at the incredible Antlers restaurant. Eight of us who arrived on Friday enjoyed dinner at Antlers that night, but 26 of us, including 5 locals that took a liking to us, made it out on Saturday night. All I can say is what a meal, and what a great time. Chef Scott and his wife Pam really know how to set a table for guests, and that's exactly how one feels when enjoying dinner at Antlers. A few made their way to the Pleasant Valley Inn, and one couple to the Cherry Creek Lodge for the night while others snuggled up in tents at the airstrip.
It takes hours and hours to organize this sort of event. This includes the time, fuel, and efforts of our camp hosts, Jim & Diane Wisda, Mike Andresen, locals, Carl Guilliams, Chuck Freegard, Barry Dille, and our photographer, Mike Wilson, but I don't think there was a one of us that would not say "What an incredible weekend !" I know I am always amazed at the satisfaction I feel as one of these events comes together in the Arizona Backcountry and my hat is tipped to all of you for making this weekend such a success!
A great big thank you to Tommy Thomason and Jeff Wilson for providing so many first time flights to the local community members that came out!
I am looking forward to seeing you all at the Grapevine airstrip December 19th, 20th and 21st! I know our host Mike Andresen is planning a good lunch for us, and the Saturday night Dutch Oven cook off is always incredible, so bring your best recipe!
Submitted on December 1, 2014.