YOUR RAF SUMMER/FALL NEWSLETTER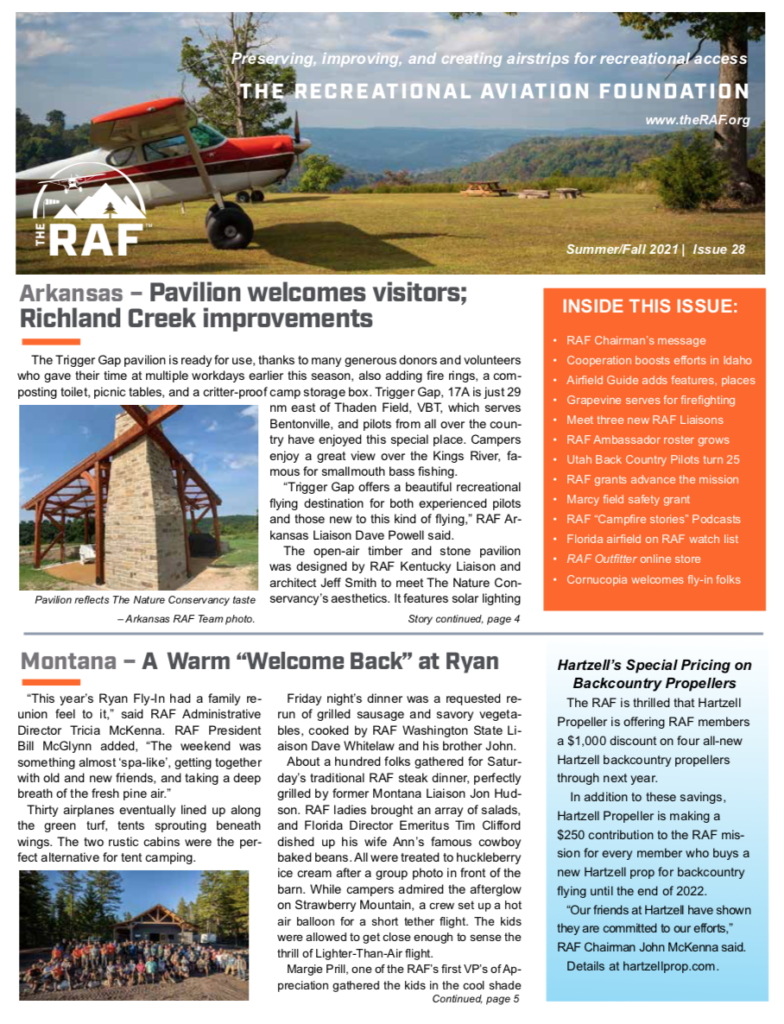 The RAF has been successful in its mission to preserve, improve and create airstrips for recreational access. Here's our latest report on our most recent projects. There could be one in your state!
We are proud of our relationships with like-minded groups and together we've accomplished a great deal from Alaska to Florida.
You'll find it all in our Summer/Fall Newsletter Here.
Submitted on 07/29/21.