YOU'RE INVITED TO THE RYAN FLY-IN!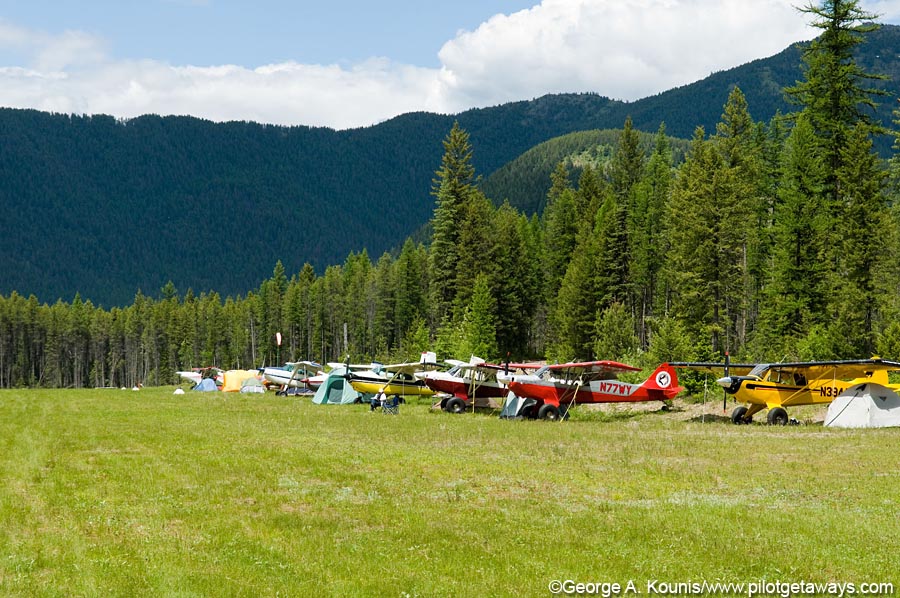 Update on 6/23/21: We're sorry, registration is now full for the Ryan Field Fly-In! Event attendees must have already successfully registered for the event online through our registration link.
The RAF's annual Ryan Field Montana Fly-in (2MT1) is June 25-27, 2021. You must register for this event. Registration is free. We are excited to show off the barn and all the progress that is being made.
RAF cooks will prepare dinner both evenings. We ask for a $15 per person donation for Friday's dinner of brats and buns and chips; and $20 per person for the traditional Saturday steak dinner with salad and dessert. Kids eat free.
Breakfast and lunch will be on your own for this year's fly-in.
Come and shop in the RAF Outfitter Store! We'll have a pop-up store set up throughout the event with RAF Outfitter merchandise available for purchase.
As always, the outhouse, solar shower platform, and pilot shelter with good well water and wood stove are available on the west side of the runway.
If you are flying in, please be sure to have obtained the Safety Briefing, available here.
To learn more about Ryan Field, visit the Airfield Guide.