RYAN BARN RAISING PROGRESS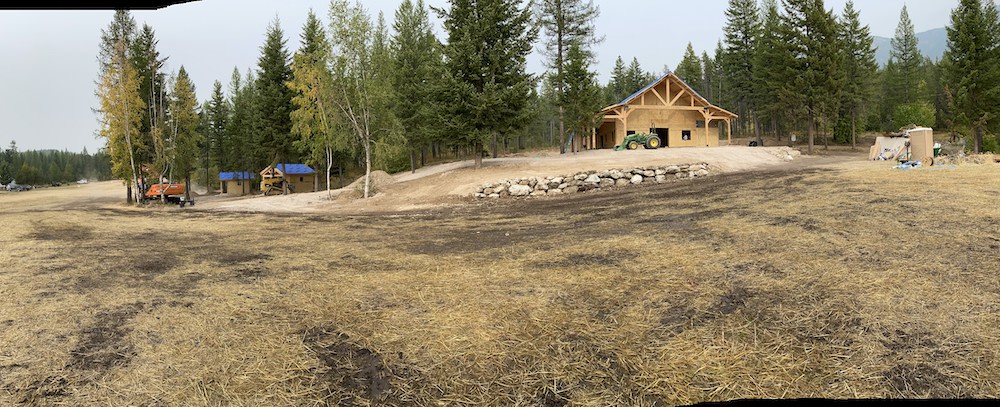 The Ryan Barn is now a reality!  Once again, a dedicated group of RAF volunteers is making it happen. Much progress was made to raise the barn in just six short days. Each day began with breakfast cooked on our wood stove and a safety briefing. The kitchen crew was up at 5:30 A.M. each day to get the fire started in the wood stove and ready for a 7:30 A.M. breakfast.
Lunch and dinner were also a great time to catch up on what the day had produced. The crew worked each night until dark to get the barn raised. The picture perfect outdoor setting provided a great backdrop for working. The unofficial volunteer hourly input for the actual raising of the barn was around 2000 hours. The barn is up and well on the way to being a finished project.
Ryan Field is another wonderful spot to put on your list to visit next summer. Be sure to get the safety briefing before coming.
To learn more about getting involved with the Ryan Barn project click here. This is not the time to sit back and let others pay your way – donate to the project today! Thank you to all who have contributed to the barn raising thus far; we genuinely appreciate your support!
Submitted September 30, 2020