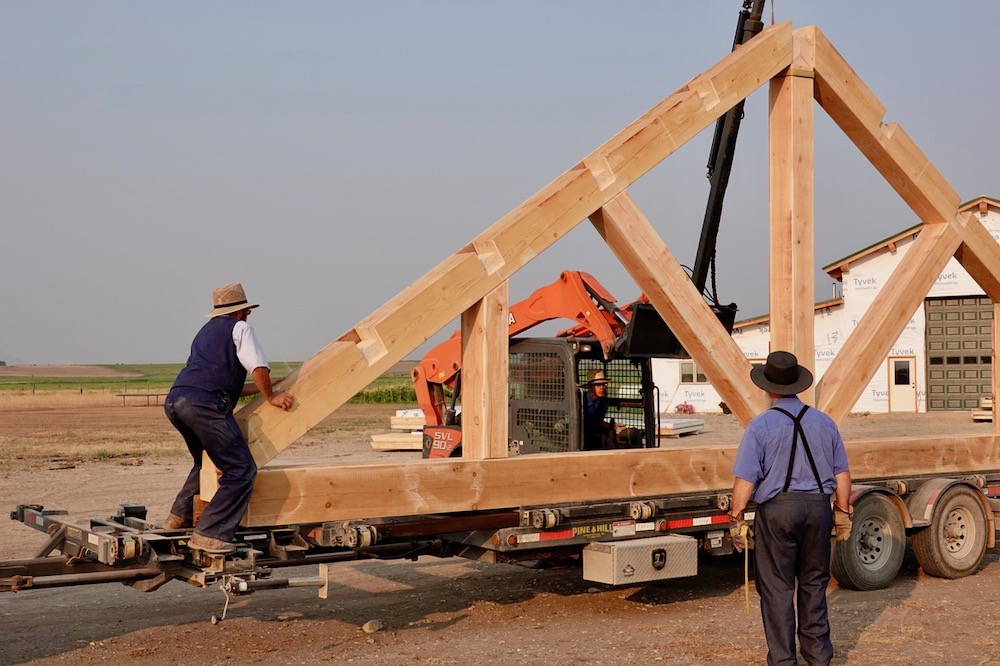 We've made significant progress raising the Ryan Barn. Thanks to your generosity, we expect to fulfill our goal of completion by fall! The concrete floor was poured, and while more on-site construction continued, our Amish contractors were busy building the sturdy trusses.
As you may know, seasonal dry conditions have forced us to close the airfield, but we are continuing construction, while being especially vigilant about fire prevention. 
Watch for the next update on the progress at Ryan Airfield, 2MT1.
Thank you again for being a part of this exciting project!
For more information about the Ryan Field Barn Raising, visit this link.
Your RAF Board of Directors